Read Time:
1 Minute, 31 Second
There's a steady stream of customers coming through the doors of Rahiba Rahimi's fashion studio. The 25-year-old's bold, intricate designs are fitted on mannequins and hung on rails around her showroom in Kabul.
Rahimi is the lead designer and co-proprietor of Laman, a clothing label she helped build in the Afghan capital five years ago.
Her customers are mostly Afghan women and men, together with a few foreign nationals who work in Kabul's aid-driven economy.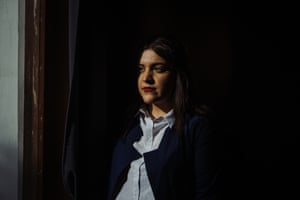 "A lot of times we collaborate and co-design with customers because Afghans are very good at fashion. Even now, if you see on the street, you will see how Afghans express their creativity in colours and styles. We are here to help with the quality of that expression, with design, details, fabric," she says, walking around the multistorey building that doubles as a workshop and studio.
"I haven't studied fashion designing, this came about based on my love for colours and patterns and, in a broader sense, my love for the culture and heritage."
Her designs are a world away from what might be considered, outside the wartorn country at least, the norms of Afghan fashion. Clothing styles in the country have traditionally been influenced by social norms formed over decades of conflict, violence and extremism. Yet that hasn't deterred a younger generation of Afghans from pushing the boundaries, while also attempting to revive traditional handicraft and art.
"Fashion for me represents a strong statement in a conservative society. It is an expression of myself as a woman and as an Afghan youth. I should have the right to wear the colours I want to wear. It is a sign of freedom," Rahimi explains.
Read full story The Guardian